We are a  growing  business enterprise, registered under the name and style of SLK Chandigarh Enterprises,   based in U.T.,  Chandigarh. The man behind this company, SHRI SHYAM LAL KASHYAP  has himself travelled a lot from Kashmir to Kanya Kumari and Gujarat to Arunachal Pradesh to study about the various destinations, sight seeing places at those destinations, accommodation, transport and other facilities available there and  is interested to promote  tourism. He is specially interested to promote various states of North India as Tourist destinations, as Chandigarh, Himachal Pradesh, Punjab, Haryana,  Uttar Pradesh Uttara Khand  and Jammu & Kashmir have a great  tourism  potential. Shri Shyam Lal Kashyap is running YATRATOUR.COM, a non-commercial Organisation, as a passion and love for tourism, in the Public Interest and to impart useful information to the Travel Lovers.  He wants to extend his  knowledge of Tourism  to the general public  who want to see the enchanting & charming India. intend to travel  within India, especially North India for this purpose. Shri Shyam Lal Kashyap has also written two tourism related  books titled as "Tourist Guide of Chandigarh" and "Chandigarh Picture Post Card Book", which contain the Tourists' related information of Chandigarh as well as of North India. These books, which were released on World Tourism Day, i.e. 27th September, 2022 can be had either from M/s SLK Chandigarh Enterprises, Shop No. 212/6, Modern Complex, Main Market, Badheri, Sector 41-D, Chandigarh -160036 or from reputed outlets like Flipkart and Amazon.

Photo   of   Tourist Guide of Chandigarh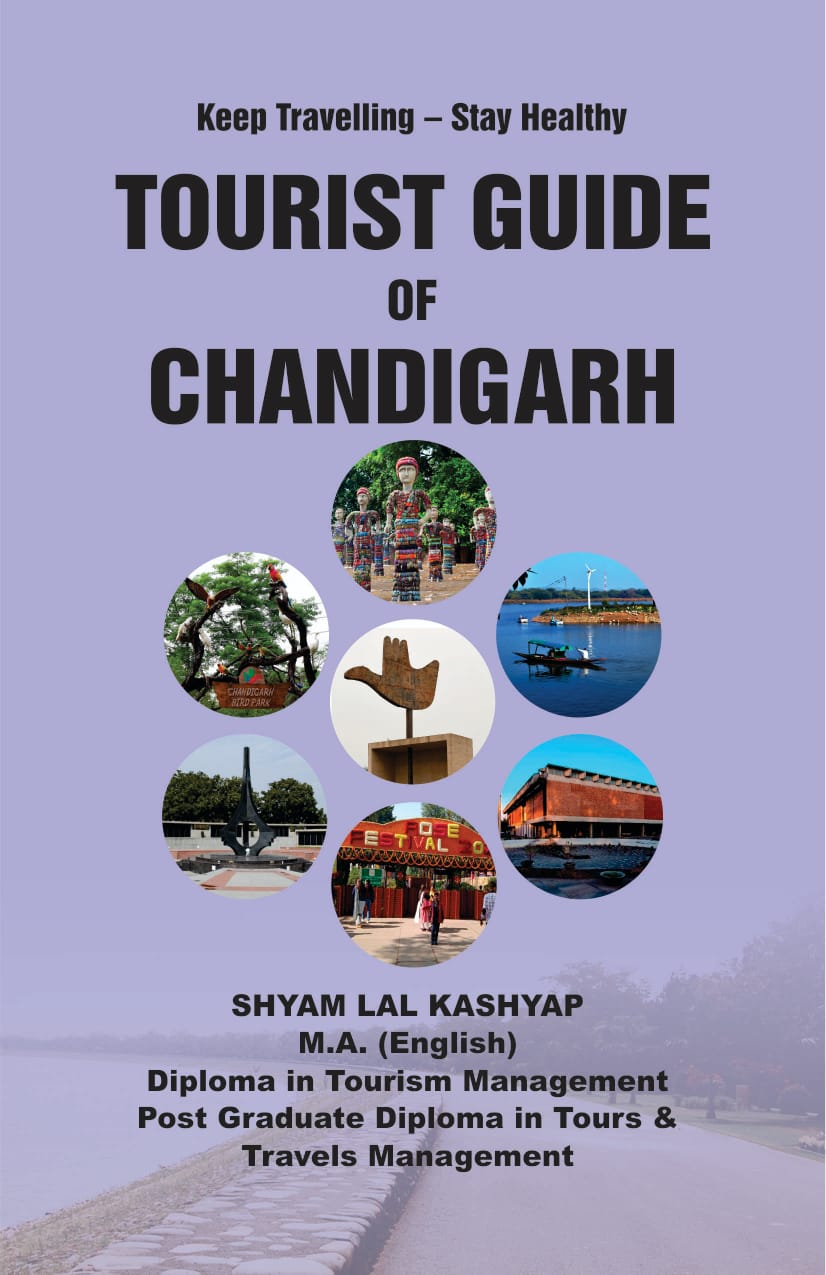 CHANDIGARH
PICTURE POST CARD BOOK
          We are also running Shanti Type & Shorthand College, which is imparting training to students in the field of Typewriting, Computers and Stenography in the languages of English, Hindi and Punjabi.  We have made special arrangements for guiding the students of +1 and +2 Stenography Vocational classes, as per latest CBSC Syllabus  and prepared  theory of Shorthand, Typing and Computer Applications, as per CBSC Syllabus, so that the  students may get very good marks in these fields.
          SLK Chandigarh  is also running Chandigarh Advertising Agency and at present dealing with booking of Classified Ads for various Newspapers.