Shanti Type & Shorthand College has been   in service since 11.2.1982.  Initially, it functioned from H.No. 1109,  Sector 40-B, Chandigarh. However, it has been functioning from Shop No.212/6, Main Market, Badheri, Sector 41-D, Chandigarh since 1.9.2015.
Shanti   Type & Shorthand College imparts training in English, Hindi and Punjabi Stenography   and Typewriting. Students are also extended the facility of typing on Computers. In addition to this,   training of Basic Computer, which include M.S. Word, Excel, Power Point   and Internet operations is also imparted in this institute. The timings of our Institute are from 9.00 A.M. to 8.00 P.M.  without any  lunch break.      Special arrangement for Speed Groups of Stenography has been made with   transcription on Computers.
Special training is   imparted to the Stenography students for Stenography tests/exams in various departments including Courts, Subordinate Courts, PGI, SSC and other offices.
For Admission/Inquiry, please contact at Phone No.0172-5005409/8729015409
BOOKS/BOOKLETS USEFUL FOR +1 STENOGRAPHY VOCATIONAL STUDENTS
BOOKS/BOOKLETS USEFUL FOR +2 STENOGRAPHY VOCATIONAL STUDENTS.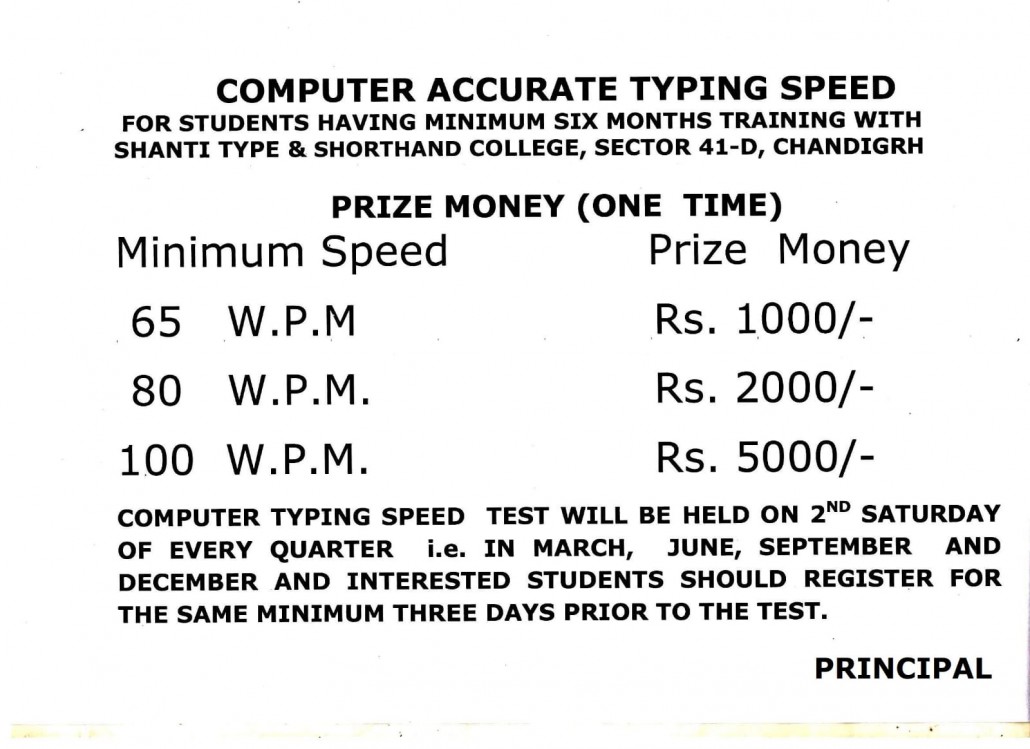 SHORTHAND AND TYPEWRITING BOOKS
TOUR TO CHHATBIR ZOO ON 19.12.2021
TOUR TO CHHATBIR ZOO ON 6.10.2019
TOUR TO PINJORE GARDEN ON 16.10.1988
TOUR TO CHHATBIR ZOO ON 13.9.1987