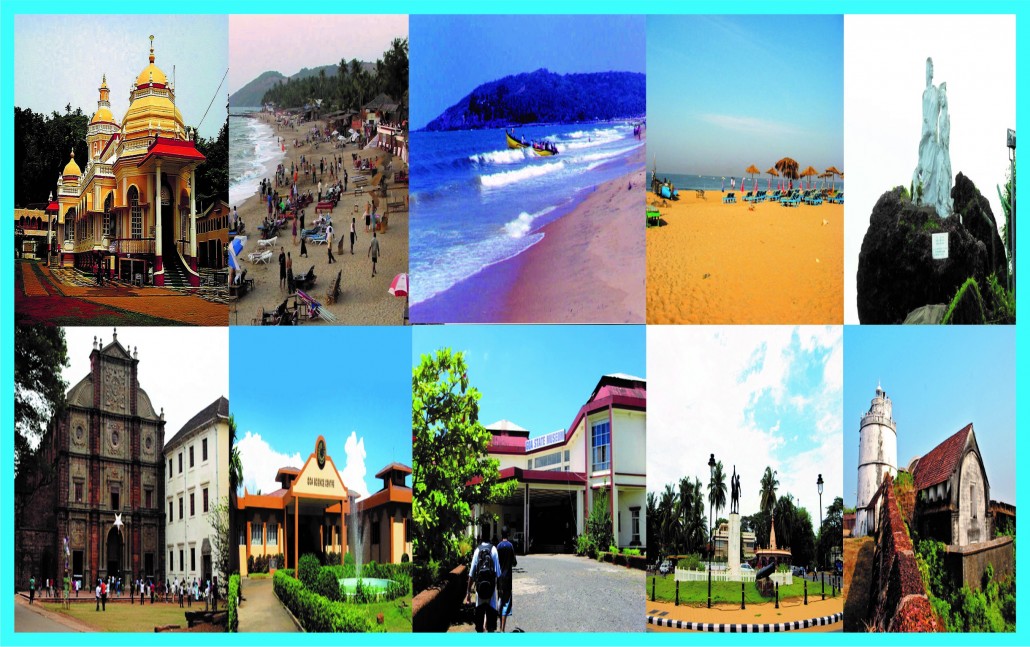 Goa, spread over an area of 3702 sq, kms is full of natural scenic beauty, abundant greenery, attractive beaches, temples, churches, Museums, Forts with distinctive style of architecture and is a very attractive tourist place.  Panaji, a beautiful small town, is the state capital of Goa. However, the state has been divided into two districts for administrative purposes i.e. North Goa and South Goa with headquarters at Panaji and Margo respectively.
ATTRACTIONS: Anjuna Beach, Calangute Beach, Baga Beach, Dona Paula Beach, Miramar Beach, Shree Manguesh Temple, Basilica of Bom Jesus Church, Fort Aguada, Goa State Museum, Science Centre etc.
LOCATION: Goa is a state in western India with coastlines stretching along the Arabian Sea.
HOW TO REACH: Goa is well connected by Air, Rail and Road with various parts of India.
DISTANCE: Panaji, the capital of Goa is approx. 1825 K.Ms from New
Delhi, 574 K.Ms from Mumbai and 2069 K.Ms from Chandigarh.
ACCOMMODATION: Sufficient accommodation is available in Panaji, near Railway Station, various beaches and at all important places of Goa. However, reservations may be made well in advance.
GENERAL INFORMATION:
Altitude above sea level: Sea Level to 1,022 meters.
Climate: Tropical ,
Temperature:       Minimum             Maximum
Summer:               26 Degree C                   33.5 Degree C
Winter                  19 Degree C                   29 Degree C
Best Season to visit: November to February
Clothing: Cotton. Light woolen may be used in December and January.
   Language: Konkani, Marathi, Hindi, English
Items to carry: Clothes and other accessories for Beach baths.
Any other information: Observe silence with due respect and decorum within the places of worship and religious monuments. While driving, follow Traffic Rules..